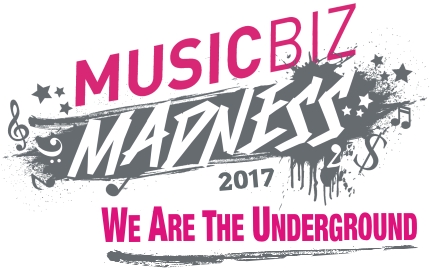 Save the date: Sonntag, 22.10.2017, Goethe Universität Frankfurt/Main
Unter dem Motto "We Are The Underground" liefert die MusicBiz Madness Konferenz 2017 wieder Tipps, Anleitungen und Erfahrungen rund um das Überleben als ungesignte Musiker. Erste Speaker sind bereits gebucht, die Euch Street Smarts statt Klassenzimmerwissen vermitteln. Sobald das komplette Programm steht, wirst Du es genau hier an dieser Stelle erfahren.
Als Partner haben wir dieses Jahr Tunecore gewinnen können.